Hi guys!
I hope you are having a lovely sunny day, just like here in Brussels. I had a couple of free minutes and I thought that before the outfit post, I would share with you a couple of thoughts on a subject you all (or most of you), love: glasses! Those great accessories that change the style up every outfit. Now
Firmoo
has updated their new arrivals category for June. Moreover and they are available for Firmoo First-Pair-Free-Program! I believe that you may be familiar with this program. Every new customer has the chance to get its first pair of glasses totally free ! Hurry up and get yours for
FREE
right now
!
They have a wide variety of models, so that each person can find the glasses that suits their needs.
Here you have some examples:
Oversize frame:
Oversized glasses have won wide following and endorsement from celebrities due to their flamboyant and bold impression. The large frames and sleek lenses make that superstar vibe instantly as you put them on. If you want to have a new look, oversized frames definitely worth a try.
Rectangular glasses are the most common style you can see on the street. For a simple look, you can never go wrong with a pair of rectangular framed glasses. They are of traditional style, very charming. Sleek and slim rims outline a precise profile.
We are always fond of wearing stylish and chic glasses but we often ignore one particular type-vintage glass. Sometimes it's just so cool to go back in time and have a feel of what fashion was wayback. They are also the perfect way to complete your vintage outfit.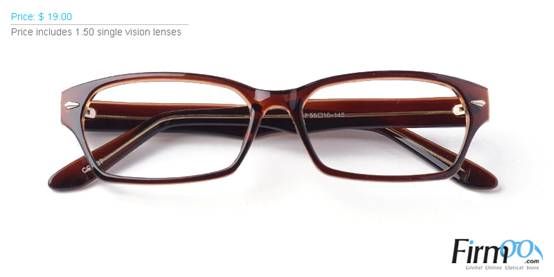 Nerdy style:
A medium sized, round eye frame shows a charmingly studious look. If you want that geeky or school girl type of look, then take a look at the below nerdy style, though simple, these are very stylish and classic too.
Still not sure that eyewear can be fashionable? Here's another super fashionista rocking her Firmoo glasses!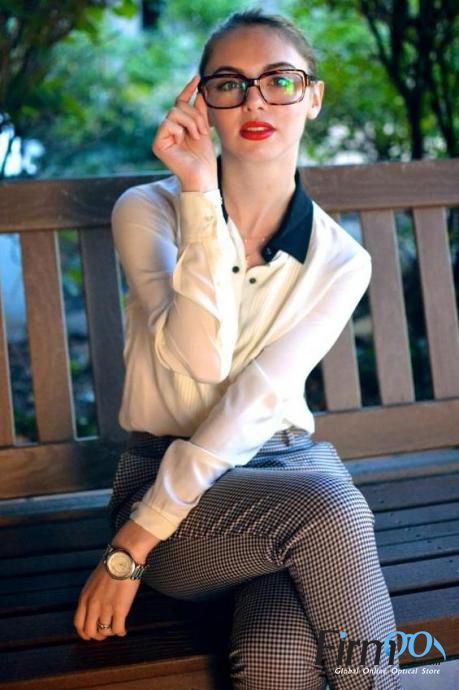 (The above model photos are all derived from

Firmoo+

.)




Message from the brand for the new customers: Check

more products

for

your first free pair

at Firmoo right now! You just need to pay shipping. First come, first served! (Simply clicking "

LUCKY DRAW

" on this page, you may even get a totally free pair including shipping free.)


Firmoo is the World's Most Popular Online Eyeglasses Store. They have always committed on offering customers the best quality products at the most affordable prices which start at 8 dollars- 80%-90% lower compared to that in local store. I totally recommend them and hope you guys check out their site if you haven't already!

Kisses,

R.