Hi, guys!
I've finally got a few moments to publish the look for today. It was a bit sunny, so I went for a short walk this afternoon. Well, actually when I did the photos, the sun was already in the clouds, but nevertheless, it was nice to walk a little without having any rain. I kept my outfit simple and casual, something very handy and comfortable to wear.
I've been meaning for a very long time now to wear this particular and "weird", to say so, sweater from Bershka. I have it from last year, but I loved it so much...never had the chance to style it in an actual outfit.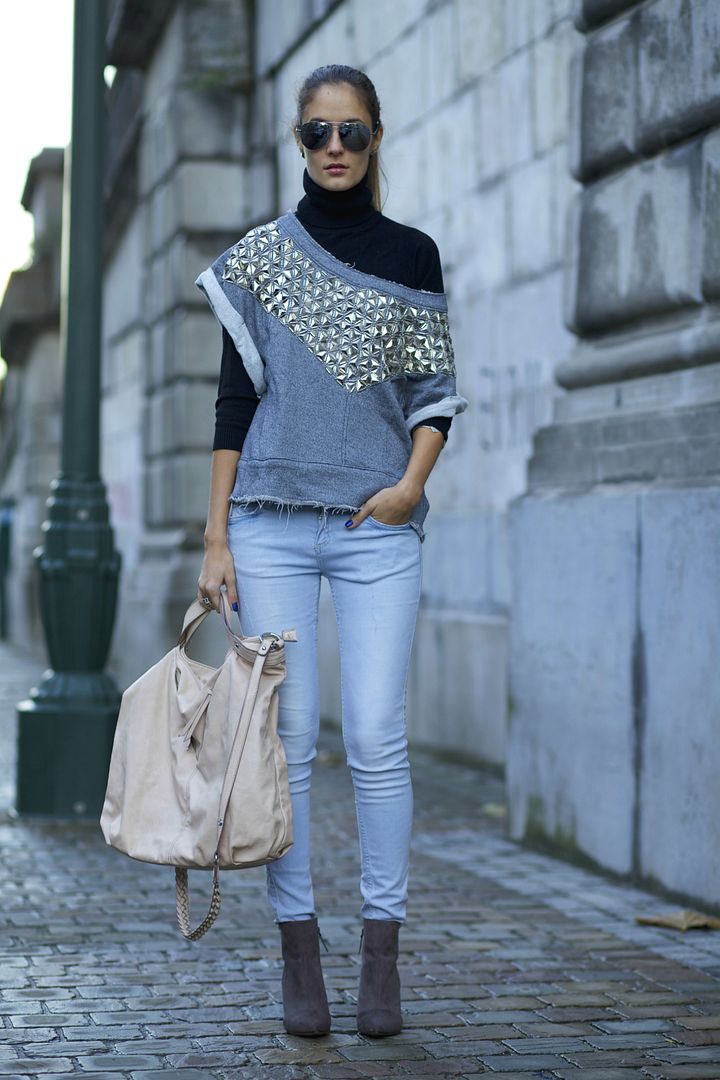 What I wore:
As I said, my outfit is very simple, perfect for an afternoon walk.
Don't forget to j
oin the two Giveaways I have going on !
Hurry, they are ending soon!!
Click the pictures below to be redirected:
- Giveaway no 1.-