Hi, guys!
From what I've heard, the weather in Brussels was so rainy, but seems like I took the sun from Romania and brought it with me back home. Although it's a bit chilly outside, we had a beautiful day.
I still have a million things to do, so I'll leave the photos speak for themselves. :)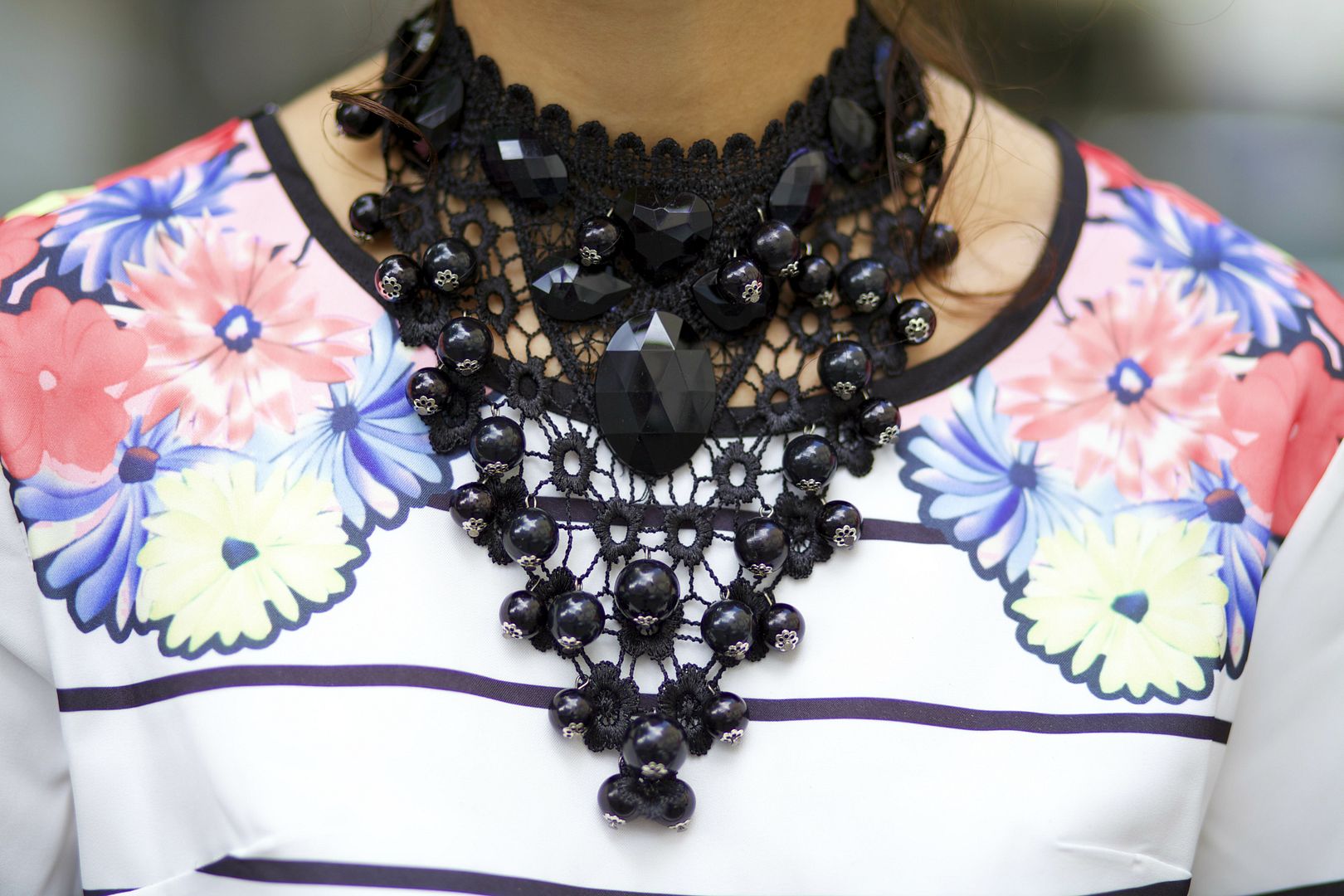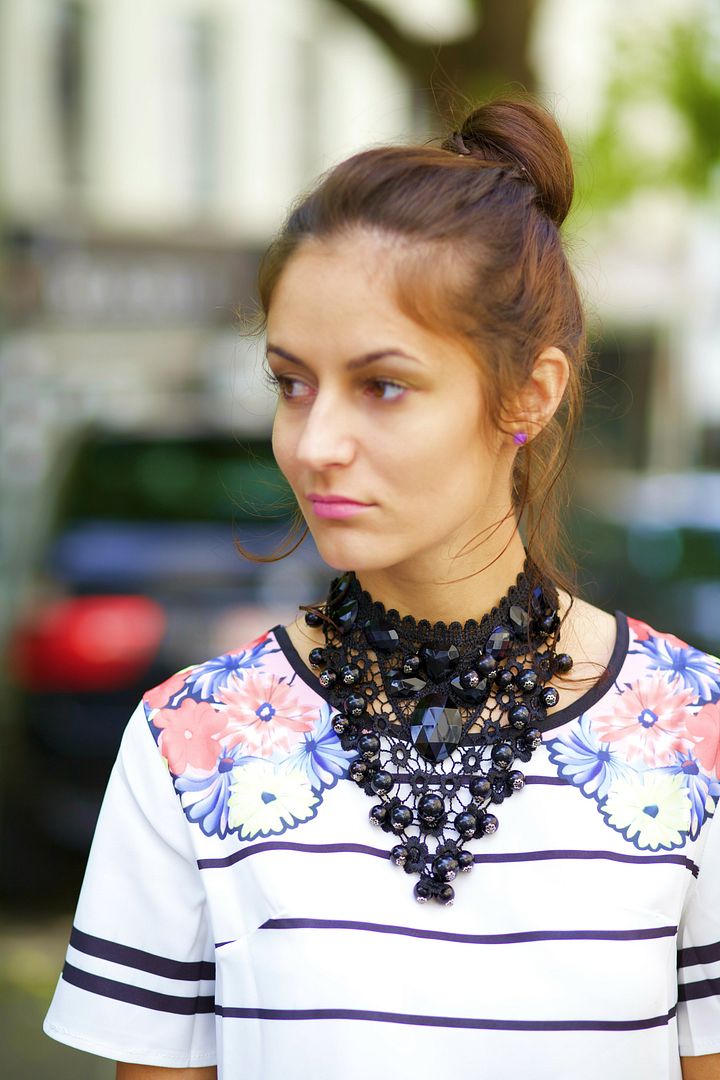 What I wore:
-
SheInside
white shirt sleeve floral striped top and skirt ( find the set here)
-
SheInside
gemstone net collar necklace ( find it here)
So, what do you think? Just leave your comment with your honest opinion :).